Salsability; a Passion for Salsa
Salsability…
...is committed to connect and advance dancers within the Salsa\Mambo community.
… created a place for the dance community to unite and enjoy the dance classes and parties together.
… teaches the Eddie Torres techniques for more dynamism and precision in your rhythm.
… invites the best dancers in the world, so your dance creativity stays up to date.
… helps develop your skills at innovative classes with performance opportunities.
Be prepared to gain a better understanding of dance musicality, proper technique,
centre stability and movement quality!
The Name: The Ability
Salsability is not just a name, it is our terminology!
Our priorities are making sure our students are not left with weak dancing skills, but that they can dance comfortably with anyone because they learned the precise techniques. This committment is reflected in our name as Salsability = the ability of dancing salsa on the level in which you're taking classes. So, if you are a beginner we make sure you have good beginner's Salsability, before you are confronted with the more difficult higher levels.
How do we assess whether you are salsable enough to move on?
Don't worry, there is no nerve-wrecking final exam! Your level will be assessed in class, and you'll be informed of the school's recommendation whether to move on or stay in the current level in order to strengthen and fine-tune your skills. Of course you can also take a private lesson to boost your Salsability – or private lessons with focused attention in combination with a course to practice. All this ensures you can look and feel great when showing off your Salsability!
Salsa Lesson Method: The Eddie Torres Technique and Franklin Diaz Technique
Mambo is the old name for Salsa On2 and Eddie Torres was the first to add structure and timing as well as the names to the dance moves. Arguably not only the King of Mambo but also the king of teaching it.
Franklin Diaz was with the Eddie Torres' company. His technique is all about how to move your body and work with the rhythm. One of the main concepts is centre awareness, which means that the motion has to go through the core of your body. Shifting one's weight in this way allows for balance and controlling one's movements.
Come and learn the fundamentals from Malek Abu, the only certified instructor in the Eddie Torres technique in Holland. Better still, it's in a friendly and supportive environment where it's safe to make mistakes in order to grow as a Salsa dancer!
About the Dance:
The Mambo has since had many names. It is the Eddie Torres Style but also called the New York club style breaking On2, sometimes shortened to just On2. It is different from the ballroom international and Cuban son montuno and also any dances which do not dance in a line or 'slot'.

Milou Adjanga;
Instructor – Performer

In 2014 begon Milou als leerling bij Salsability en was gelijk verkocht. Sindsdien heeft ze meerdere shows gedanst en volgde ze trainingen van internationale en nationale dansers.
Milou heeft een brede kennis van verschillende dansstijlen opgedaan tijdens haar twee studies op kunstvakopleidingen. Niet alleen deze kennis neemt ze mee naar de dansvloer: door haar werk als presentatrice weet ze ook alles over performen.
Inmiddels assisteert Milou tijdens verschillende lessen en ondersteunt ze Malek bij het coachen van de Salsability dancers studenten en pro-team showgroepen.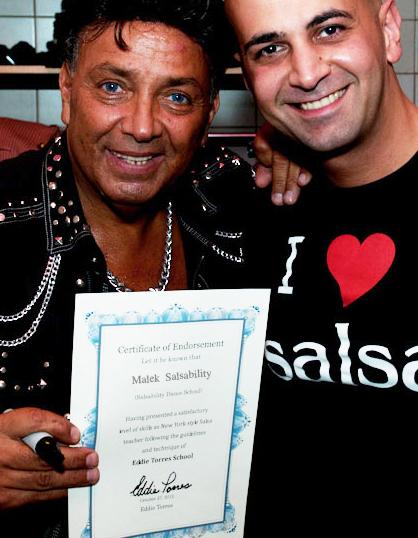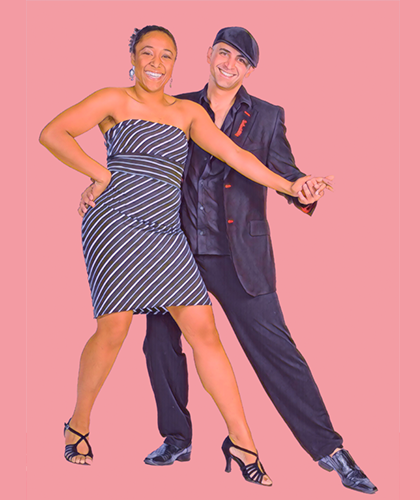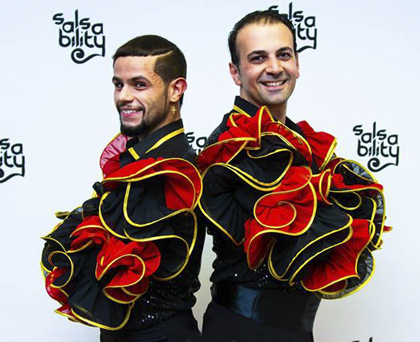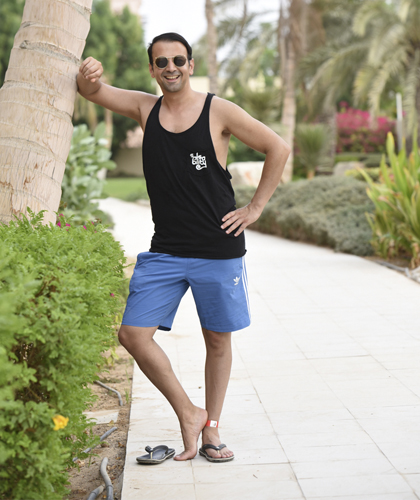 Malek Abu;
President – Head Instructor – Choreographer – Performer
Malek founded Salsability in 2000. But the road leading up to this decision started in 1997. Unfortunately, it started with a grave event: The passing of a beloved mother. How to deal with such profound loss? For Malek, the answer turned out to be dancing. It is not only a workout, a fun hobby, but can also be an outlet for whatever life throws at you!
After being thrown into the deep end at a salsa party a friend had taken him to, Malek discovered how much fun salsa music could be. The Dutch Salsa scene was in its infant state and it was difficult to find opportunities for advancement. So, over the years Malek found himself longing for more. Following an encounter with Angel and Dublessy performing the cross-body lead, they first introduced him to the name Eddie Torres and the importance of proper technique became obvious. He realized, to find a deeper knowledge, he would have to go abroad. So, he sold his Civic Honda and got on a plane to New York, the center of the Mambo community. Malek learned from Eddie Torres and found a more profound understanding of salsa. Ever since then, international developments in Salsa have been one of Malek's top priorities. This is now reflected in his dance classes and workshops. Back in the Netherlands, his skills attracted students on the social dance floor and Salsability was born thereafter.
Since then he has performed on many stages in the Netherlands and abroad with celebrities such as Franklin Diaz and Eddie Torres Jr.  In 2012 Malek became the only Salsa teacher in The Netherlands authorized by Eddie Torres, the Mambo King, to teach his guidelines and technique of Salsa New York style.
Malek has expertise on the Eddie Torres technique which is the foundation of the Salsa dancing On2 turn patterns. These are the main ingredients and building blocks for a seamless dance evolution. He has also mastered many of the original Eddie Torres Shines (Footwork).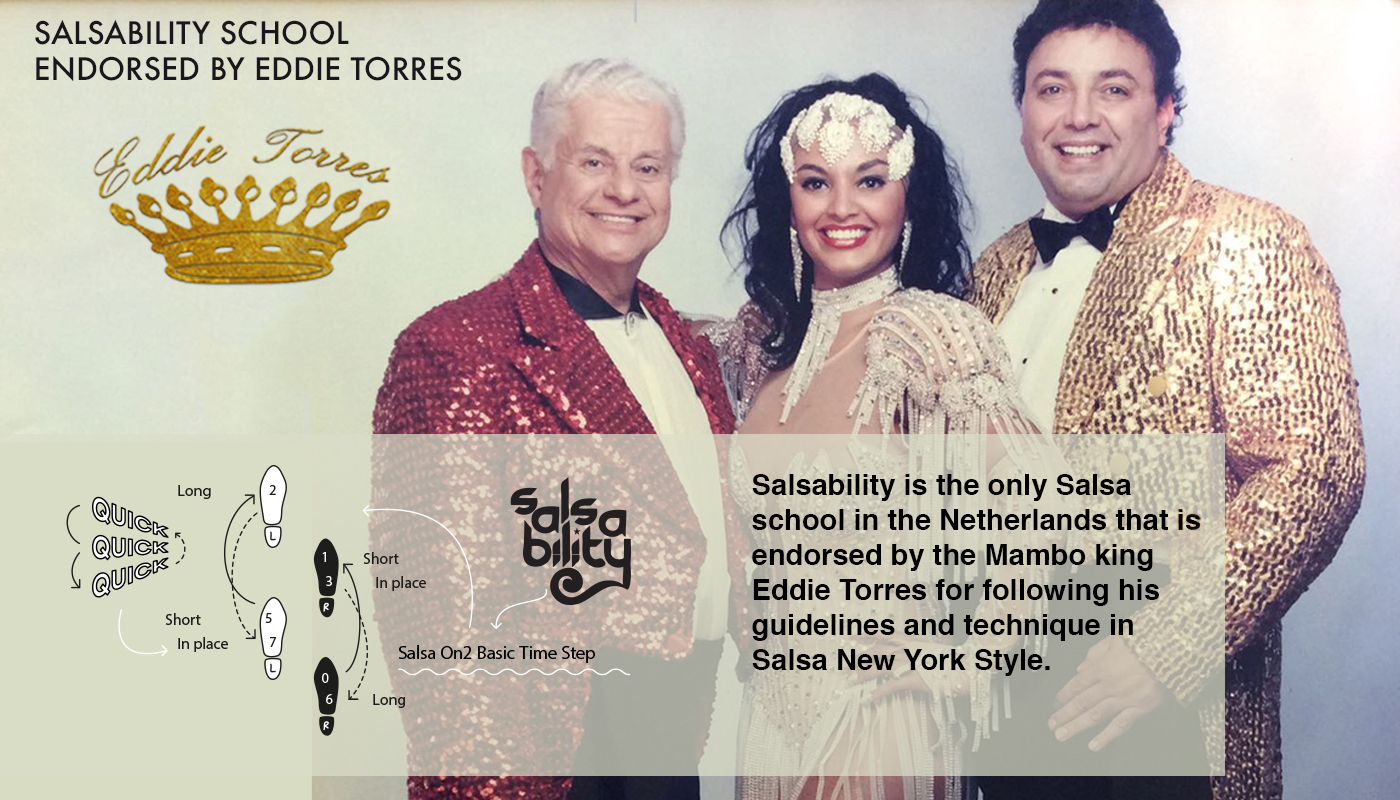 Click on the video's below: